When I started this blog, I intended to post new content every Friday, a commitment I stuck to for four whole weeks. Needless to say, getting back to the blog was at the top of my New Year's resolutions, so late January/basically February seems like a good time to finally put something up.
In the spirit of the "Best ___ of 2015" list I procrastinated posting at the end of last year, here are a few of the pop culture events I am most looking forward to in 2016. They are not all TV shows, as one of my other New Year's resolutions was to branch out.
New episodes of  You Must Remember This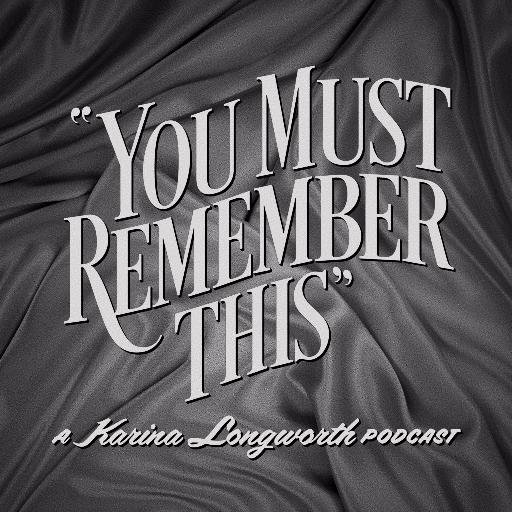 I wish I was cool enough to have been an early YMRT adopter, but it took somebody else's "Best ___ of 2015" lists to bring this 2-year-old podcast about the secret and/or forgotten history of Hollywood's first century to my attention.  I made up for lost time though, blowing through YMRT's 70 episodes in a couple of weeks.
The brain child of film historian Karina Longworth, You Must Remember This combines most of my favorite things into one handy podcast: film criticism, historical relevancy, gossip, sexual innuendo, extensive research, the macabre, great writing, true crime, Humphrey Bogart, reenactments, occasional celebrity guests and more! Early episodes focused on a single star or film, but Longworth upped the ante last year with three seasons organized by theme. Her 12-part series on "Charles Manson's Hollywood" last summer cemented YMRT as one of the best podcasts currently in production.
Longworth has been on hiatus since last December (after her 15-part study of MGM during the reign of Louis B. Mayer, which I loooooooved), but promises new episodes to return on February 2nd. No word on what her next series will cover, but social media stalking and Wikipedia searches lead me to believe she's working on something about HUAC.
She is so cool.
The Crown
No one was more excited than I to see Netflix post the release dates for their 2016 original series last week. Then no one was more disappointed to see that the Young Queen Elizabeth II series The Crown was not included on that list. Despite the returns of crowd favorites like House of Cards, Orange is the New Black and all that Marvel mumbo jumbo*, I am much more excited to see what Liz II was like as a 20-something, not that my reasons for this are particularly intelligent. As you can tell from the section above, I'm pretty into behind the scenes looks at historically significant celebrities. Though I imagine Liz II was much less wild than, say, Kay Francis, I'll take a fancy drama in any form. Also, Prince Phillip will be played by Matt Smith, who was my favorite Doctor and is the owner of my current favorite Hollywood butt.
Still waiting on specifics, but The Crown will premiere on Netflix at some point in 2016.
*I loved Jesssica Jones very much despite it's occasional reliance on poorly written dialogue, but most episodes of Daredevil were so bad I almost stopped thinking Charlie Cox was hot. [side note: watch Stardust on Netflix starting February 1st!]
The Witch
I really enjoy horror movies, but have this weird thing where I desire for them not to be bad. For every It Follows there are a half-dozen films associated with Eli Roth, and it can be hard to find a movie that satisfies both my desire to be spooked and my love of artistic, meaningful storytelling that's not just about hot women being slaughtered. When a horror movie like The Witch gets favorable buzz on the festival circuit, I get excited. It doesn't hurt that The Witch is also set in 1630s New England, since I am a sucker for period costumes of all kinds. The film follows a family of puritans who leave their colonial plantation to settle on an isolated, and super creepy, plot of wooded farmland.
Though it premiered at Sundance in January of last year (where it won the 2015 Directing Award), The Witch will hit theaters nationwide on February 19th, 2016.
X Men: Apocalypse Press Tour
Because of the Hunger Games and various Oscar bait, for the past three years I have come to regard October through December as Jennifer Lawrence Press Tour Season. Though many may have tired of J. Law's habits of falling down and talking about poop while wearing couture, I continue to be entertained, and I look forward to the spectacle anytime she has a movie coming out. Her next big film, X Men: Apocalypse, also stars Oscar Isaac, dancer-extraordinaire and keeper of my heart (with a butt that gives Matt Smith's a run for it's money). Isaac dominated a press tour of his own last year, and I imagine he and J. Law will be able to come up with more than a few moments to go viral and provide a welcome distraction during my work day.
X Men: Apocalypse comes out on May 27, 2016 so expect Lawrence and Isaac to show up on your Twitter feed starting in late April/early May.